My Blog
Posts for tag: cosmetic dentistry
By Montgomery Dental Care
March 23, 2018
Let cosmetic dentistry help you feel more confident in your smile.
No matter whether you want to make subtle alterations to your smile or you want a serious cosmetic makeover, our Cincinnati cosmetic dentist Dr. Janette Williams has a plethora of options to cater to your specific needs and goals. If you want to say goodbye to that awkward gap between your front teeth, lengthen your teeth, fix uneven gums or brighten teeth and remove stains then you've come to the right place.
As you might imagine, the purpose of cosmetic dentistry is to be able to enhance and boost the appearance of your smile. There are many ways in which to do this and cosmetic dentistry can help you find self-confidence in your appearance. Our Cincinnati dentist understands just how important it is to have a healthy-looking smile and our goal is to help you achieve that even if you weren't born with the perfect smile.
Some popular cosmetic dentistry options include:
Dental bonding
Tooth and/or gum reshaping
Teeth whitening
Dental veneers
If you are looking for fast, easy and inexpensive ways to boost your appearance then turn to dental bonding, tooth reshaping or teeth whitening. Of course, if you are dealing with more significant cosmetic imperfections then dental veneers may offer you the makeover you've been looking for.
What is dental bonding?
This simple cosmetic technique uses a tooth-colored resin that is molded over a tooth to hide one or more small flaws. While bonding shouldn't be used for more extensive cosmetic issues it can be a great way to close small gaps between teeth, lengthen teeth, cover discolorations and hide small chips and cracks.
What is tooth reshaping?
This treatment often goes hand in hand with dental bonding; so don't be surprised if our dentist recommends getting both. Reshaping require us to shave off small amounts of enamel to alter the size or shape of a tooth. While it won't make drastic changes it can be enough to even out your smile.
What is teeth whitening?
Teeth whitening is one of the easiest and most effective ways to not only remove surface stains but also brighten the color of your teeth. In-office whitening can get your teeth several shades whiter in about one hour. Of course, if you prefer, you can also use our at-home whitening system, which can give you results in just a couple of weeks of daily use.
What are dental veneers?
If you have more significant or widespread cosmetic flaws then thin porcelain shells might be the best option. These custom-made restorations are designed to cover the front surface of one or more teeth to give you an overall new and improved smile. Getting a straighter, whiter and more even smile has never been easier.
Are you ready to sit down and chat with our very own Dr. Williams about cosmetic dentistry and how it can improve your smile? We're happy you're ready to take the next step. Call Montgomery Dental Care in Cincinnati, OH, today to schedule a consultation with us.
By Montgomery Dental Care
September 30, 2017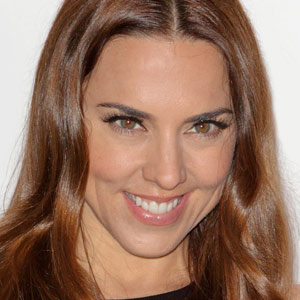 As a member of the best-selling pop group Spice Girls, Mel C (AKA Sporty Spice) enjoyed her share of musical superstardom. At the band's peak in the Nineties, the young singer's signature look featured baggy sweatpants, an assortment of tattoos, a nose stud and a gold-capped incisor, front and center in her mouth. Today, Melanie Chisholm is still singing — but now she's a mom, an amateur triathlete… and that gold tooth is just a memory. Not only that, her smile looks more evenly spaced and whiter than it did when she was referred to as the "tomboy" of the group.
What happened? In our view, it all boils down to changing tastes — plus a little bit of help from dental professionals. As the "wannabe" singer proves, there's no single standard when it comes to making your teeth look their best. Your own look is unique to you — and your smile can reflect that individuality.
For example, crowns (caps) are substantial coverings that may be placed on teeth when they are being restored. They are available in three types: gold, all-porcelain, or porcelain-fused-to-metal. The latter two are tooth-colored, while the gold is — well, shiny like gold bling. Which one is right for you? In many cases, it's your choice.
Likewise, dental veneers — wafer-thin shells that can correct cosmetic issues by covering the surface of your teeth — can be made in a variety of shades. Their hues may range from natural ivory to Hollywood white, and everything in between. What's the best color for you? Only you can say.
Some people opt for a "smile makeover" that uses small irregularities in the spacing and color of teeth to create a more "natural" look. Other folks want a perfectly even, brilliant white smile that dazzles the eye. Still others are looking to match or restore the smile they once had — perhaps even re-creating a signature gap between the teeth. As long as there are no other dental issues involved, the choice is yours.
So if you're unhappy with your smile — or if you feel it doesn't reflect the person you "wannabe" — why not talk to us about a smile makeover? Just call our office to schedule a consultation. You can learn more about this topic in the Dear Doctor magazine articles "Beautiful Smiles by Design" and "The Impact of a Smile Makeover."
By Montgomery Dental Care
June 28, 2017
Do you have small smile gaps, a chipped tooth or mild crookedness? Then, composite resin bonding and cosmetic contouring may be
just what your smile needs. Your family dentist in Cincinnati, Dr. Janette Williams, offers both aesthetic services to give healthy teeth the aesthetic boost they need. And, the process happens in just one simple visit to Montgomery Dental Care.
It starts with an examination
A simple dental exam will tell Dr. Williams if your teeth are healthy enough for cosmetic dental enhancements. If they are free from decay and gum disease, she may recommend one or more kinds of treatments depending on your specific aesthetic goals.
If you wish to repair minor flaws in tooth shape, size, and alignment, then composite resin bonding and cosmetic contouring may be for you. In addition to bonding and contouring, Dr. Williams offers:
Porcelain veneers
Professional teeth whitening
Invisalign clear adult braces
Porcelain crowns
Tooth-colored fillings
Dental implants
Crowns and bridgework
How bonding and contouring work

Composite resin bonding uses a natural-looking material made of acrylic and glass. It can fill in chips, pits, small gaps, and other dental flaws and also can smooth mildly overcrowded teeth.

To start the bonding process, Dr. Williams prepares the surface of the tooth with a mild etching liquid which also conditions the enamel, allowing the composite resin to adhere well. Then, she adds the resin to the tooth, shaping and sculpting the material to achieve the desired effect. Your Cincinnati family dentist makes sure the resin perfectly matches the natural tooth structure.

The bond is strengthened with a special curing light, and Dr. Williams buffs the new surfaces to a polished sheen. This entire process takes about a half an hour per tooth and results in a beautiful, durable enhancement of select teeth.

Regarding contouring, Dr. Williams quickly reshapes oddly shaped teeth, small chips or other minor flaws. The procedure is painless because the doctor only removes a small amount of enamel. This resurfacing, however, is permanent. That's why the initial examination of your teeth and gums is so important before you undergo any cosmetic treatment.

How do want your smile to look?

The American Academy of Cosmetic Dentistry says that your smile actually helps project your personality. You can be proud to show it off it if you get some minor aesthetic enhancements. Why not contact Montgomery Dental Care to arrange a consultation with Dr. Janette Williams? Her years of experience and expertise will help you achieve your very best smile. Call today: (513) 793-5703.