My Blog
Posts for tag: oral health
By Montgomery Dental Care
September 21, 2018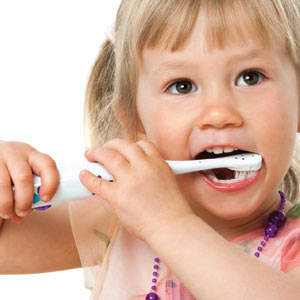 Like many other families, you may use formula instead of breast milk as a safe and healthy alternative to feed your infant. But, if you use a powdered form that you mix with water your child may be taking in more fluoride than they require.
Fluoride is a natural chemical that can strengthen tooth enamel and help prevent decay. After decades of study it's also been shown to pose no serious health risks. Because of fluoride's benefits and safety, many water utilities add tiny amounts to their drinking water supply.
But it can have one side effect called enamel fluorosis. If a child ingests too much fluoride during early development it can cause discoloring mottled spots or streaking in permanent teeth. Although it doesn't affect their health, the teeth can be unattractive and require cosmetic attention.
That's why it's best to keep fluoride consumption to a healthy minimum for children. That, however, is often easier said than done, since we can encounter hidden fluoride in a variety of places. Besides hygiene products and fluoridated drinking water, you may find fluoride in prepared juices and other beverages, bottled water or in foods processed with fluoridated water. There are no labeling requirements for fluoride, so you'll have to research to find out if a product contains fluoride.
There are, however, some things you can do to control your child's fluoride intake. First, know as much as you can about known sources your child may encounter like your water supply. You can find out if your utility adds fluoride and by how much by contacting them or visiting My Water's Fluoride online at https://nccd.cdc.gov/DOH_MWF/.
If you use fluoride toothpaste apply only a "smear" on the end of the brush for children under two and a pea-sized amount for older children. If you have fluoridated drinking water, consider breastfeeding your infant, use ready-to-feed formula or mix powdered formula with bottled water labeled "de-ionized," "purified," "demineralized" or "distilled."
And, do feel free to discuss your concerns with us during your child's regular checkup. We'll help you adjust their diet, water intake and hygiene habits to be sure they're receiving the right amount they need for developing strong teeth — and no more.
If you would like more information on appropriate fluoride levels for children, please contact us or schedule an appointment for a consultation. You can also learn more about this topic by reading the Dear Doctor magazine article "Tooth Development and Infant Formula."
By Montgomery Dental Care
December 22, 2017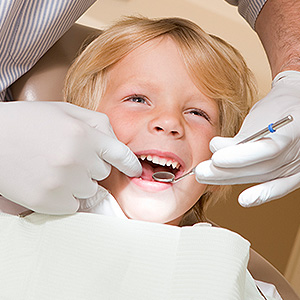 To get your child on the right track for lifelong dental health we recommend you begin their dental visits around their first birthday. You can certainly visit your family dentist, especially if you and your family feel comfortable with them. But you also might want to consider a pediatric dentist for your child's dental needs.
What's the difference between a family dentist and a pediatric dentist? Both offer the same kind of prevention and treatment services like cleanings, fluoride applications or fillings. But like their counterparts in medicine — the family practice physician and pediatrician — the family dentist sees patients of all ages; the pediatric dentist specializes in care for children and teens only.
In this regard, pediatric dentists undergo additional training to address dental issues specifically involving children. Furthermore, their practices are geared toward children, from toys and child-sized chairs in the waiting room to "kid-friendly" exam rooms decorated to appeal to children.
While your family dentist could certainly do the same, pediatric dentists are also skilled in reducing the anxiety level that's natural for children visiting the dental office. This can be especially helpful if you have a special needs child with behavioral or developmental disorders like autism or ADHD. A pediatric dentist's soothing manner and the calm, happy environment of the office can go a long way in minimizing any related anxiety issues.
Your child may have other needs related to their oral health that could benefit from a pediatric dentist. Some children have a very aggressive form of dental caries disease (tooth decay) called early childhood caries (ECC).  If not treated promptly, many of their teeth can become severely decayed and prematurely lost, leading to possible bite problems later in life. Pediatric dentists are well-suited to treat ECC and to recognize other developmental issues.
Again, there's certainly nothing wrong with taking your child to your family dentist, especially if a long-term relationship is important to you (your child will eventually "age out" with a pediatric dentist and no longer see them). It's best to weigh this and other factors such as your child's emotional, physical and dental needs before making a decision.
If you would like more information on pediatric dentistry, please contact us or schedule an appointment for a consultation.
By Montgomery Dental Care
September 15, 2017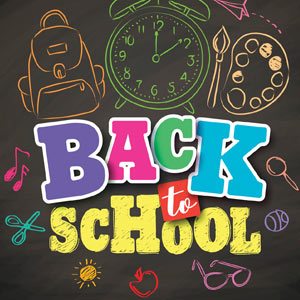 What's the most fun thing about back-to-school time? For many of us, it's the shopping! Those cool backpacks and colorful sneakers put smiles on a lot of young faces. While you're out buying new school supplies and freshening up your kids' wardrobes, why not freshen up their oral health supplies as well?
For example, it might be time for a new toothbrush. The American Dental Association recommends replacing toothbrushes every three to four months, or more frequently if the bristles are frayed. A worn toothbrush won't do as good a job cleaning teeth. And with all of the cartoon characters and superheroes available on toothbrushes, picking one out can be just as fun as choosing a new lunchbox or notebook!
While you're at it, check your kids' supply of dental floss as well. If they've run out, they might not have told you. As important as flossing is, it's not every kids' idea of fun. If you're having trouble getting your kids to use a spool of floss, why not try a disposable little tool made just for flossing? Flossers are super-easy to use, and these, too, come in all kinds of fun shapes and colors.
Here's an important item for the school athletes in your house: a mouthguard. Sports-related dental injuries account for more than six hundred thousand emergency room visits each year. If your child wears braces, a mouthguard may be particularly important. So please contact us about a custom-made mouthguard for your child — or if you have any other questions about oral health and hygiene. And have a safe and healthy return to school!